Beginselen van de Democratische Rechtsstaat
Bij deze
training
doorlopen we samen alle onderwerpen van die belangrijk zijn voor het
tentamen, inclusief de jurisprudentie. Daarnaast kun je oefenen met zeer representatieve oefenvragen. Deze training is de ideale aanvulling op de samenvattingen en tevens de perfecte voorbereiding op een van je eerste tentamens. Begin het jaar goed en pak die eerste ECTS.
Beschikbaarheid tentamentraining: Alle trainingvideo's zullen uiterlijk één week voor het tentamen beschikbaar zijn. Wij streven er naar de trainingen zo snel mogelijk beschikbaar te stellen, zodat je ze wekelijks kunt bekijken.
Over de training
Repetitor
Tamara Maijers
Inclusief de dia's

Je krijgt alle PowerPoint dia's uit de video's.

7 uur

Aan kijkplezier, verdeeld per belangrijk onderwerp.

Oefententamen

Representatieve vragen, voorzien van de antwoorden.
Heb je een vraag? Stel hem aan de repetitor!
Na het afrekenen is het mogelijk om vragen te stellen aan je repetitor. De repetitor van dit vak streeft er naar het antwoord uiterlijk 48 uur voor het tentamen te beantwoorden. Je kunt je vraag vinden bij de Q&A lijst.

Heb je een vraag? Stel hem aan de repetitor!
Het antwoord op je vraag wordt uiterlijk 48 uur voor het tentamen opgenomen bij de Q&A van deze tentamentraining. Indien je vraag sterk overeenkomt met een eerder gestelde vraag of niet relevant is wordt hij niet toegevoegd aan de Q&A lijst.
Inhoud Training
Empty space, drag to resize
We gaan die toets rocken.

Tamara Maijers is derdejaars studente rechtsgeleerdheid aan de Universiteit van Leiden. Zij heeft tot nu toe geen enkel tentamen hoeven herkansen. Ook heeft ze op dit moment een gemiddelde van boven de 8. Als studenttutor heeft zij veel vaardigheden met betrekking tot lesgeven opgedaan. Niet alleen heeft zij dus de kennis, zij weet ook hoe zit dit over moet dragen. Met haar hulp gaan jullie goed voorbereid de tentamenperiode in.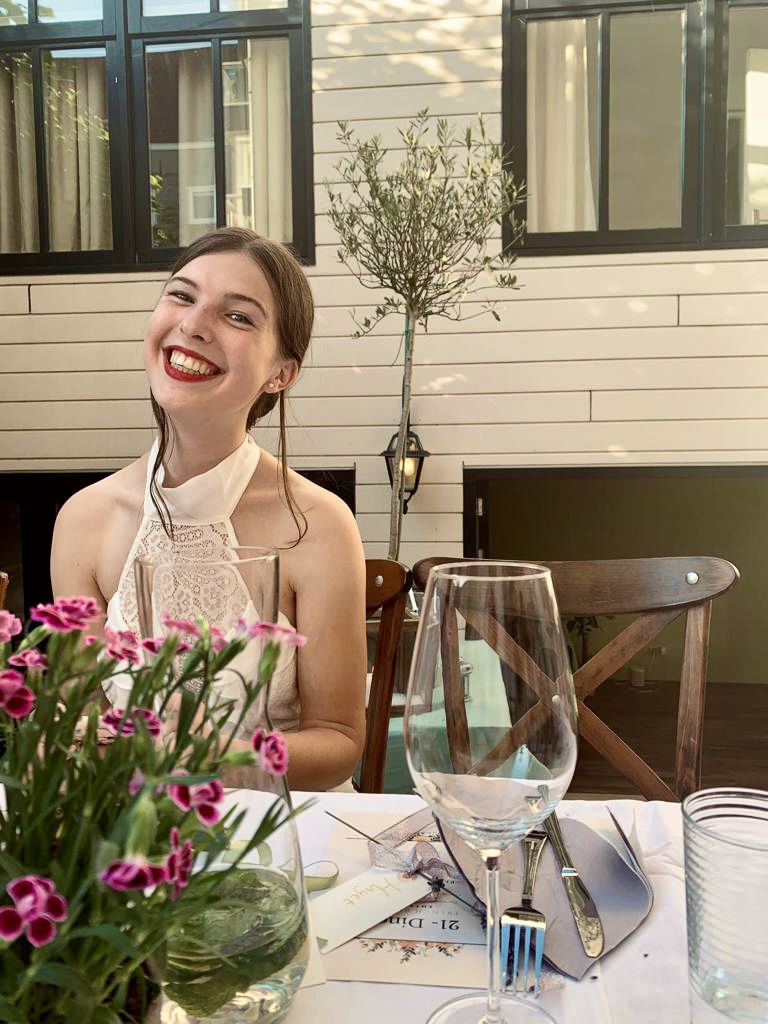 Tamara Maijers
weet niet wat een herkansing is.