Kennismakingspakket Jaar 1 Hogeschool Leiden
Alles wat je nodig hebt voor Inleiding in het Recht. Ga zelfverzekerd de tentamens in.
Samenvattingen
Uitsluitend digitaal.

Online studeren + App EXCLUSIEF BIJ LAWBOOKS
Toegang tot de online leeromgeving én gratis App.
Geschreven door topjuristen

Ruim op tijd in huis

Altijd up-to-date

Exclusief voor rechten

Zeer scherp geprijsd
Toegang online
Na aanschaf krijg je in onze digitale leeromgeving direct toegang tot het vak van dit pakket. Het vak wordt gedurende de cursus aangevuld en bijgewerkt.
Meer informatie over de producten
Empty space, drag to resize
De OG Samenvatting
De boekjes waar het jaren geleden allemaal mee begon. Still going strong.
Altijd up-to-date
Jaarlijks herzien, nagekeken, aangepast en aangevuld. Geen oude meuk.

De beste schrijvers
Geschreven door juristen, topstudenten en meesters in het recht. Beter gaat het niet worden.


Verantwoord
Gedrukt op papier dat goedgekeurd is door het FSC.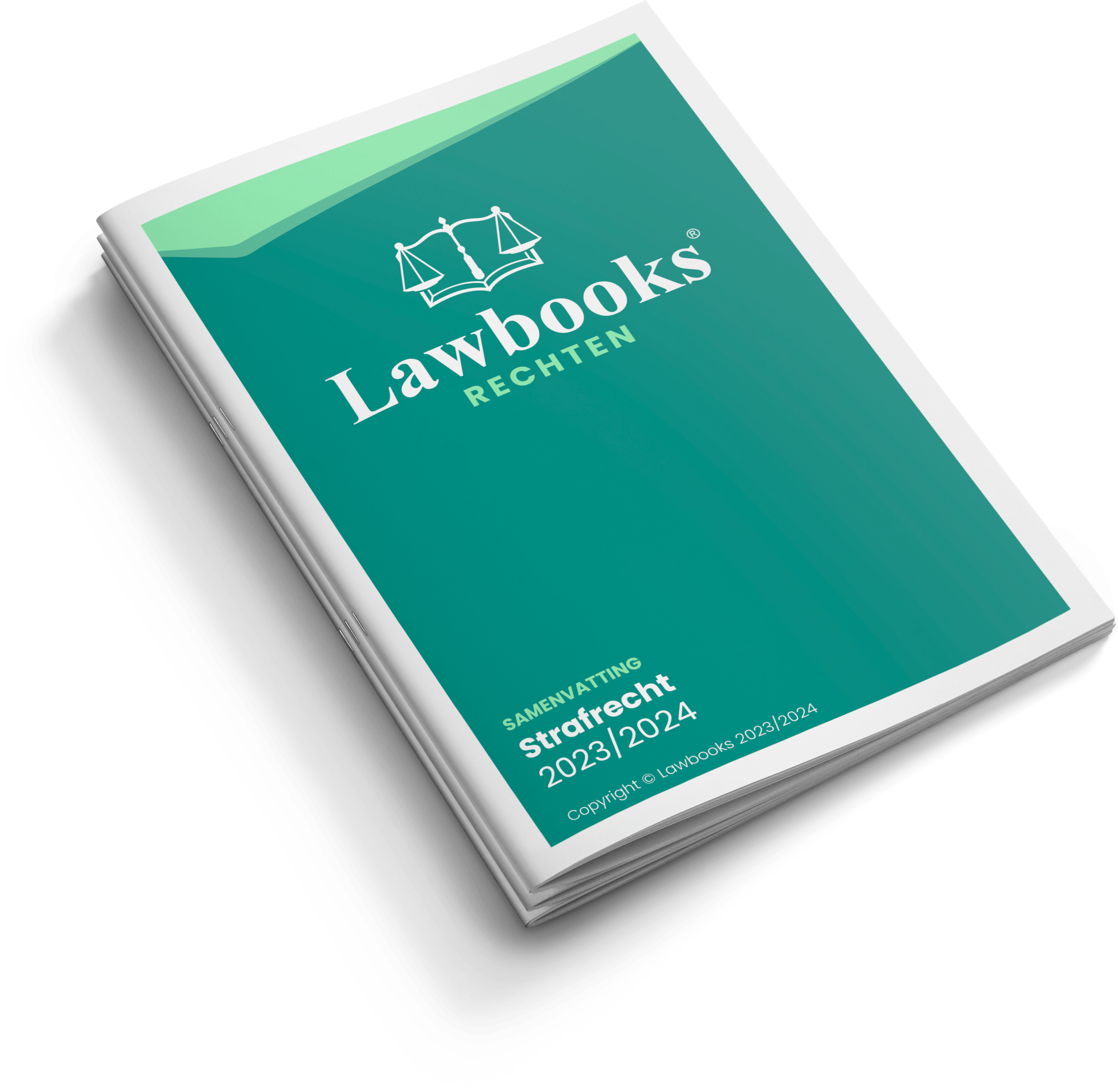 Empty space, drag to resize
Welkom in de toekomst
Studeer wekelijks in onze digitale leeromgeving op je laptop, desktop of via de handige Lawbooks App op je smartphone. In de leeromgeving (en natuurlijk ook de App) vind je de Lexclips, de werkgroepantwoorden en de digitale versies van de samenvattingen en Lexbooks.
Lekker kleuren!
Markeer de belangrijkste passages in de digitale bestanden. Je eigen kleurboek, altijd bij je! Hoe chill?

On demand studeren
Ga direct aan de slag met de digitale studiehulp. Je hoeft niet meer te wachten op de papieren boekjes.